Pls credit the sources and all translators/sites when reposting. Do not re-edit or hotlink the graphics.
Credits to DSPent + (English translation) ode@ss501ode.blogspot.com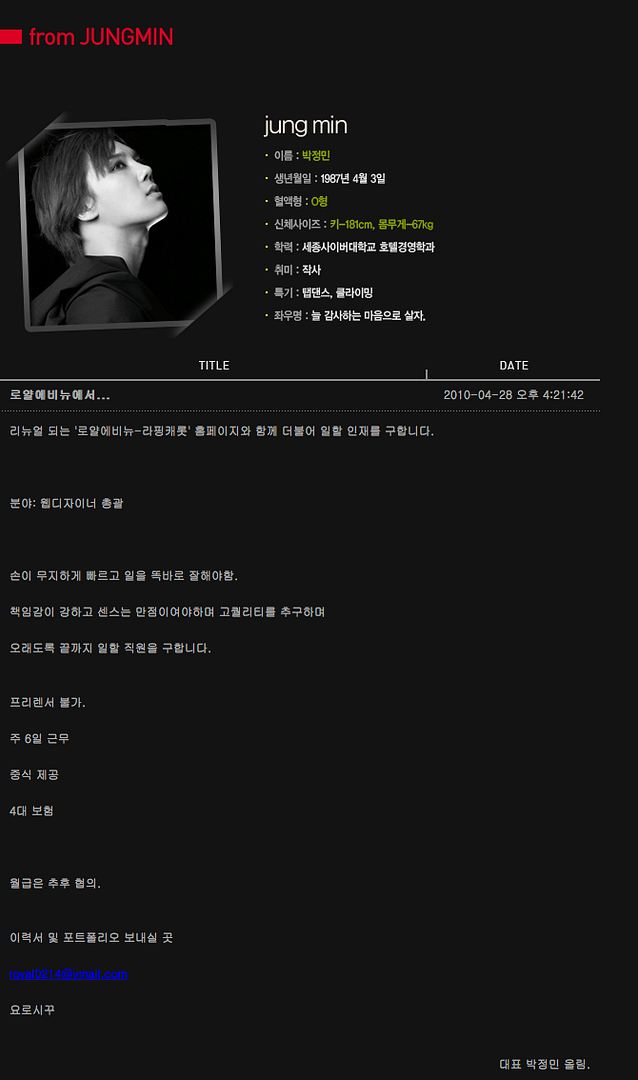 English Translation:
At Royal Avenue... @ 2010-04-28, 4:21:42 PM
Along with the renewed 'Royal Avenue-Laughing Carrot' homepage, we will be recruiting new manpower here.
Area of requirement: General Web Designer
Must be able to do the things well, exact and quick.
Strong full sense of responsibility,well-natured, able to do things and last right until the end,
we are recruiting such manpower.
Must not be a freelancer.
6 days of work per week
Lunch to be provided
Insurance covered for your 4 generations
Monthly salary to be further discussed about.
Resume and portfolio to be sent to here: royal0214@ymail.com
Yoroshiku (japanese; douzo meaning)
---Representative Park JungMin