Pls credit the sources and all translators/sites when reposting. Do not re-edit or hotlink the graphics.
Wuri Hyung Jun received greetings from friends through Twitter which includes Alexander from Ukiss, Love Game DJ Park So Hyun and, of course, brother Ki Bum. The PD of Music High also tweeted and posted a photo of maknae eating his cake.
Credits to cobain999, shp7575, alexander_0729, and 90KKB @ Twitter




Credits to (English Translation) xiaochu @ Quainte501.com


3rd August! It is my hyung Kim HyungJun-sama's birthday! Congrats~~!! Everyone, please be happy too!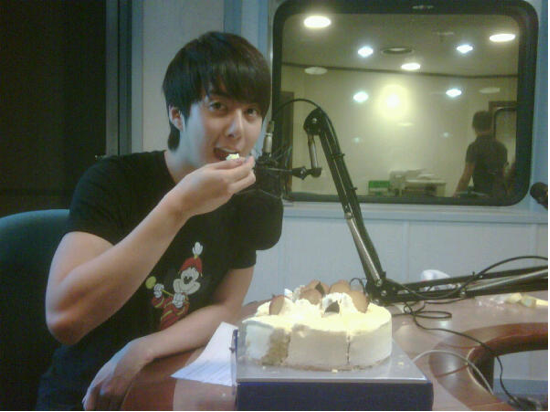 Credits to (English Translation) odefiveone @ Twitter


SS501 KimHyungjun's birthday~ Sung Happy birthday to him~k. his requested song will be on air later on Love game.... His desired birthday gift is [LOVE]~.. kkkk. Please leave lotsa bday messages