Pls credit the sources and all translators/sites when reposting. Do not re-edit or hotlink the graphics.
CEO Park must be some kinda lovable boss, ne? His staff freeze work just to watch him and root for his band to win. Funny that when he appeared on TV there came a crashing sound in the office.
Credits to lapincarrot.co.kr + (English translation) SS501fighting.wordpress.com
Kim Gamsa conveys a message on the celebration for SS501 Royal Avenue Park representative win Music Bank # 1 ~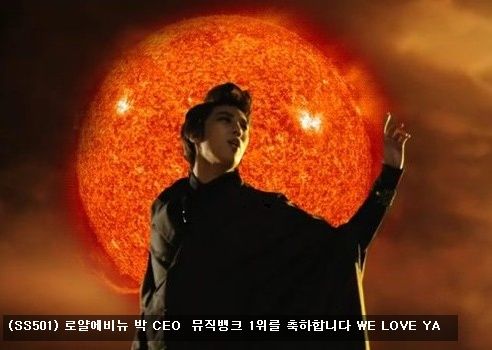 June 11, 2010 Kim Gamsa Royal Avenue family gathered at my desk watching Music Bank stage
SS501 member Park representative appeared at the same time with crash of sound ~ 짝 짝 짝 짝짝~ Park CEO !
And long-awaited winning 1st announced! Double S-501! daebak!! Triple S Thank you ^ ^
Royal Avenue is working harder ~ in order for no.1 Big Companies Chart ~ ~ ~ We'll try ~