CR: hallyufancard + Eng Trans: yenhersheytriples.blogspot.com
Pls credit the sources and all translators/sites when reposting.
Do not re-edit or hotlink the graphics.
SS501 Silver Necklace (Limited Edition)

Material: Silver 925
Length: 41㎝
Pendant: 20㎜*15㎜
Price:

6,000 Yen / 64.37 US$



Made in Korea

Representing the initial of SS501, and between the wings of the angel is a Swarovski. (i think please do correct me)
At the back dated 100425 which will commemorate their performance date and a serial number of the limited edition necklace.
A product which every SS501 member wears.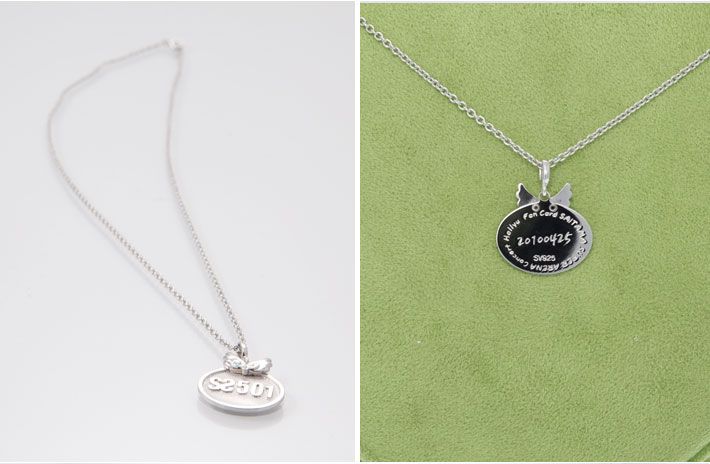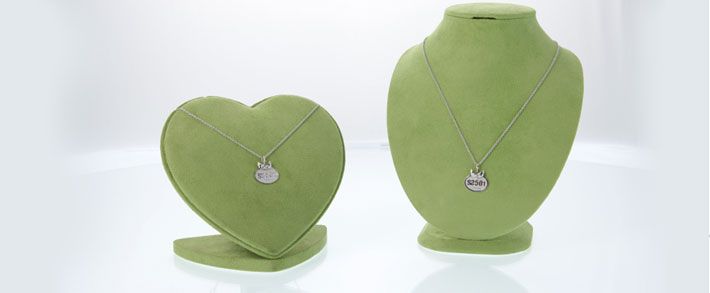 SS501 Brooch set (Album Collection)

Made in Korea

Material: Acrylic, polycarbonate (mirror)
Price:

4,500 yen / 48.27 US$



A glass is attached to all CD album of SS501
Product for collection
At the back of the Brooch Case will be the signatures of each SS501 member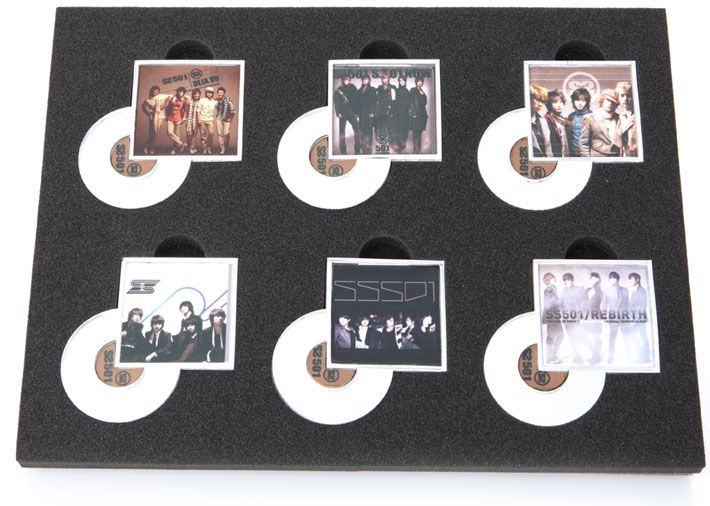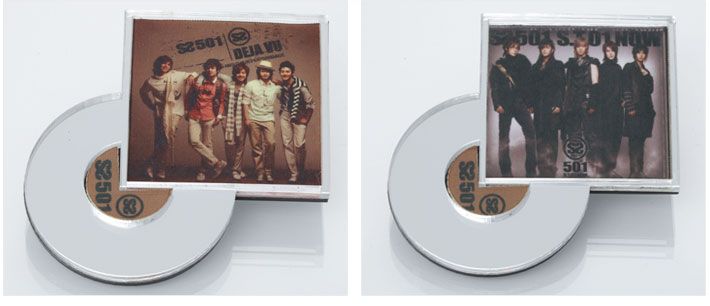 SS501 Mirror (Glass)

Material: Acrylic, polycarbonate (mirror
Price: 4,500 yen / 48.27 US$

It is the desk-top mirror. On the top of the mirror is a logo of SS501, then at the bottom is their photo with huge smile and full load of cuteness! ;p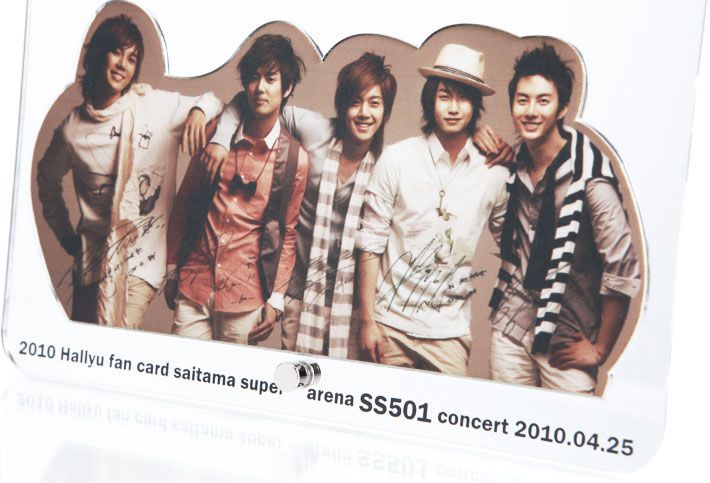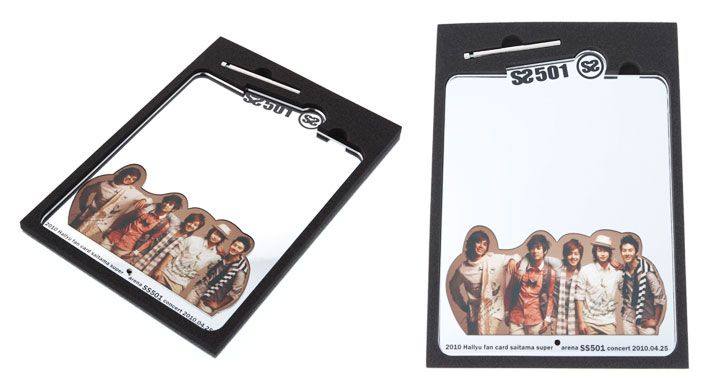 SS501 T-shirt

Made in Korea

Material: Cotton
Price: 2,000 yen / 21.45 US$

Green stones that embodied logo of SS501. Available in Black and White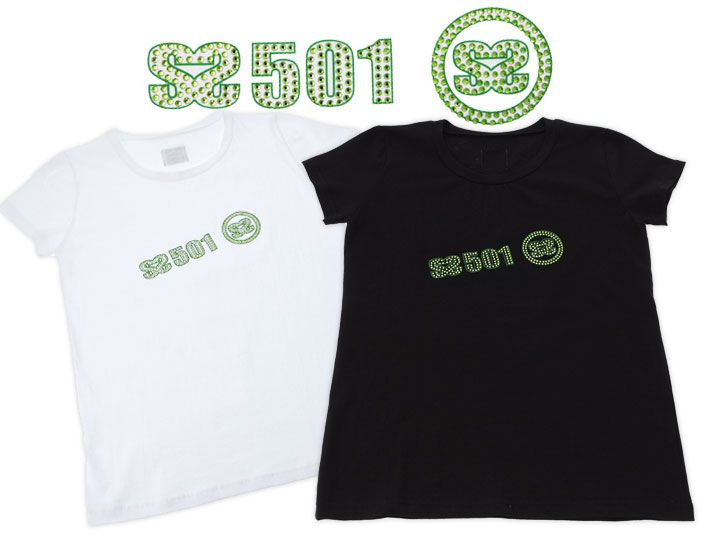 SS501 Bag Charm & Key Ring (2type)

Made in Korean

Back strap & key holder material: holder is leather and 99.9% tin for the converted SS logo.
Price:

3,000 yen / 32.18 US$


Material: Leather and copper (CU) + zinc (ZN)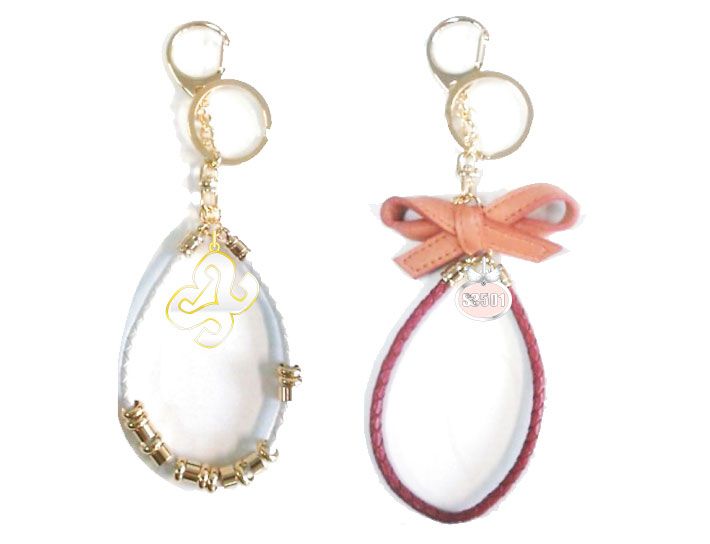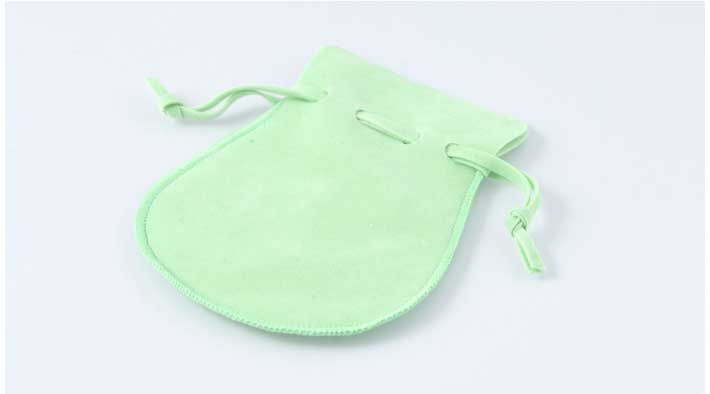 SS501 Felt Bag

Made in Korean

On the front a photo of SS501 from their album Collection made out of nonwoven fabric.
At the back SS501 members signatures.

Price:

1000 yen / 10.72 US$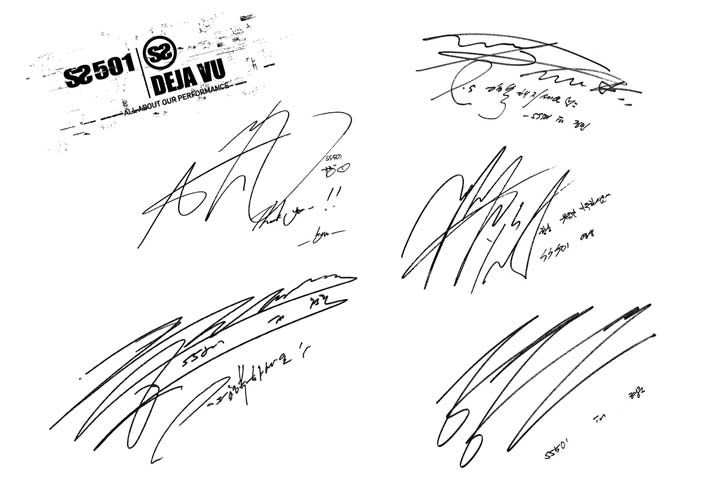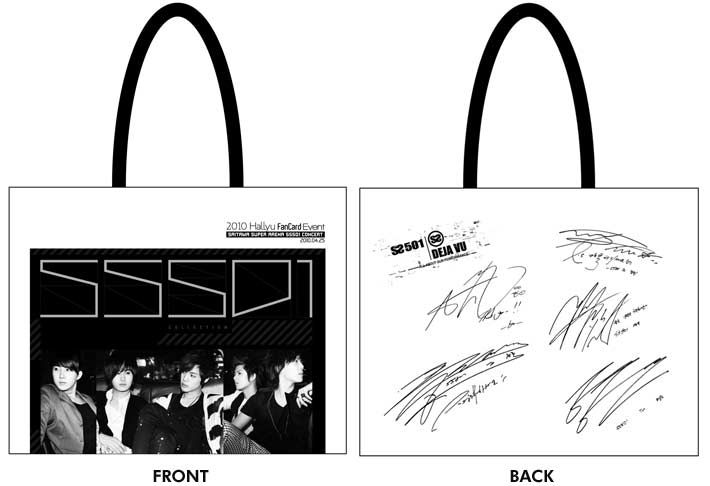 SS501 Penlight

Made in Korean

Price: 1000 yen / 10.72 US$