Pls credit the sources and all translators/sites when reposting. Do not re-edit or hotlink the graphics.
Okay, I think this was initially done because of Personal Taste's popularity but then Gummy's "As A Man" MV which features Hyun Joong was released last 30th April. Yes, he played in the MV as an unexpected housemate who turned lover then husband. Who wouldn't want to have this handsome young man for a roomie?
Credits to osen kr + (English translation) ode@ss501ode.blogspot.com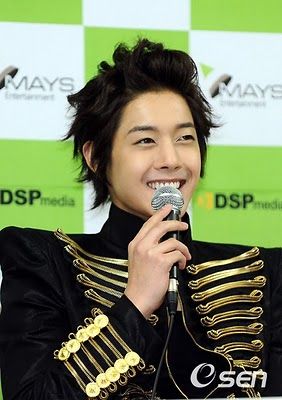 Professional music site Monkey3 carried out (yet) another survey targeting towards its 1,217 number of site members from April 23 until April 29 with a survey title of, "Star whom you wish to live together with as roommate like that in Personal Taste (drama)?".
SS501 KimHyunJoong got a total of 483 votes (40%) standing high on top at Number 1 position. Participants have responded with "He looks like someone who could brighten up the mood with that interesting humor of his", "If we were roommates, think I'd be really happy", "If I were to consult him for solutions to my troubles, it seems like he'd be able to give really unexpected solutions with his peculiar ridiculousness", thus revealing the reasons for their choices.
Park Jaebum who starred in movie 'Hype Nation' got Number 2 position with 269votes (22%), Shin SeGyung who starred in 'High Kick Through the Roof' and who has collated high popularity got the 3rd position (142votes, 12%), whilst Sandara Park of 2NE1 who's currently preparing for their new album got the 4th position with 131 votes, 11%.
KBS Wed-Thurs drama 'Cinderella Sister' 's Chun JungMyung and new drama 'BuddyBuddy's newly recruited role-player UEE of AfterSchool each hooked up the 5th and 6th position with 112votes (9%) and 80votes (7%) respectively.